Maynards expertise in the machinery and equipment industry spans over a century.
From our beginnings as a single store front auction house, to our current global footprint, Maynards has continuously enhanced our liquidating, appraising, and financing expertise for the benefit of our customers. Whether a single asset valuation or a multilocation liquidation, Maynards is committed to providing our customers insights and options to help inform their procurement, divesture, and capitalization of machinery and equipment decisions.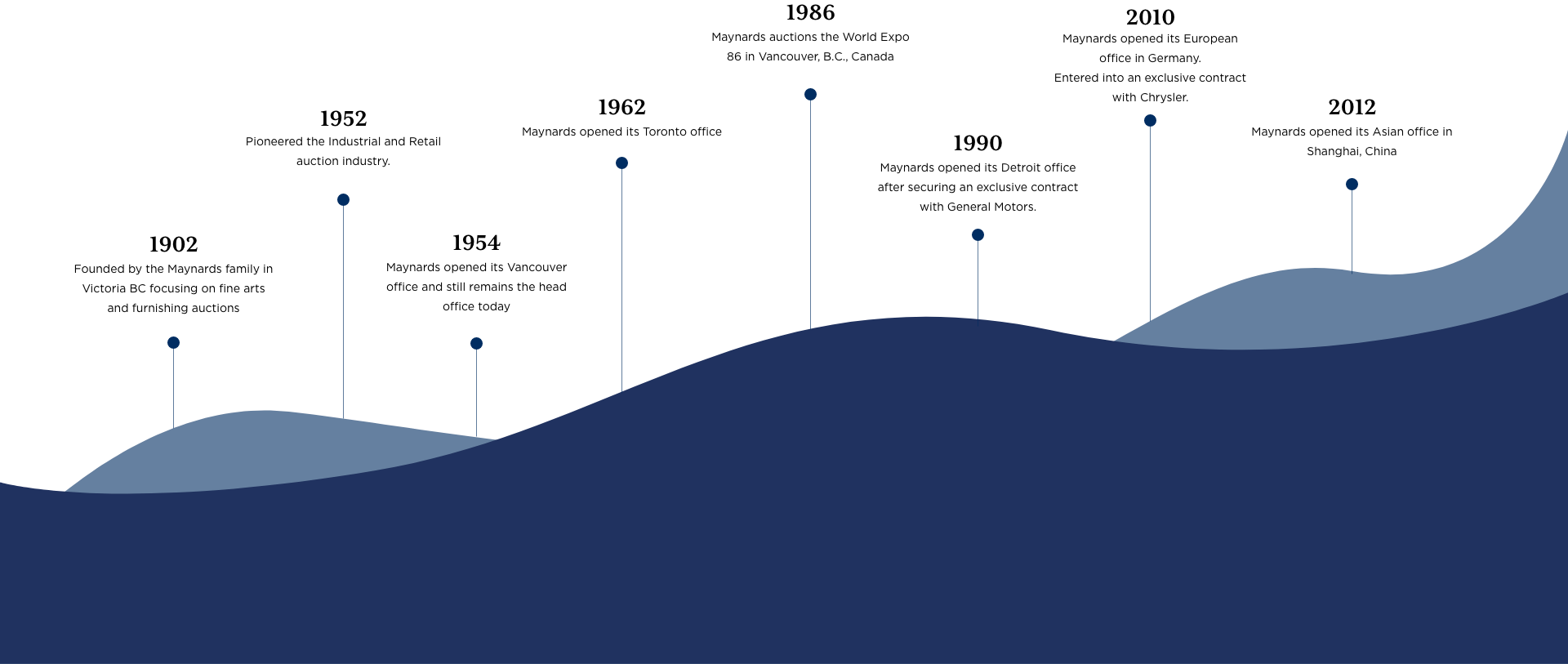 The recipe for success in the used machinery and equipment industry is a combination of experience, integrity, research, relationships, and initiative.
Maynards leverages more than a century of developing these important ingredients which has enabled us to consistently deliver the highest returns and value to our customers. We do this by combining traditional sales methods with innovative marketing strategies, contrasting the prevailing forces of supply and demand with our database of historical comparables, and offering customizable financing structures to meet the needs of our customers.
We thank our customers for their advocacy.
01 Testimonials
"Today's financial infrastructure is often decades old and expensive to upgrade. Maynards mitigates wasteful cost and risk while allowing rapid product innovation."
Kelly A. MathiesonHead of Financial Products
02 Testimonials
"I would like to thank you for a successful auction. Your inputs were "right on!" from estimates, to how to get the best value from the demolition and dealing with scraps."
Bryan D. McGladreyPresident & C.E.O
03 Testimonials
"Thank you for orchestrating the successful liquidation of our printing assets. Our expectations were not only met, but were exceeded. I recommend Maynards to any party requiring industrial asset liquidation."
Jerry P. ZukSenior Vice-President